Hi All!
Isn't this just the sweetest stamp ever? So perfect for an anniversary or just a thinking of you card to a loving couple. There's so many people this would be perfect for I'm not sure who will receive it in the end, I guess I better get coloring and make more than one!
Anyway, today I am once again featuring the "love set" of sentiment stamps by
Precious Remembrance
. So versatile. Love this! I "assembled" a few words to make my own sentiment which is a pretty cool thing to do.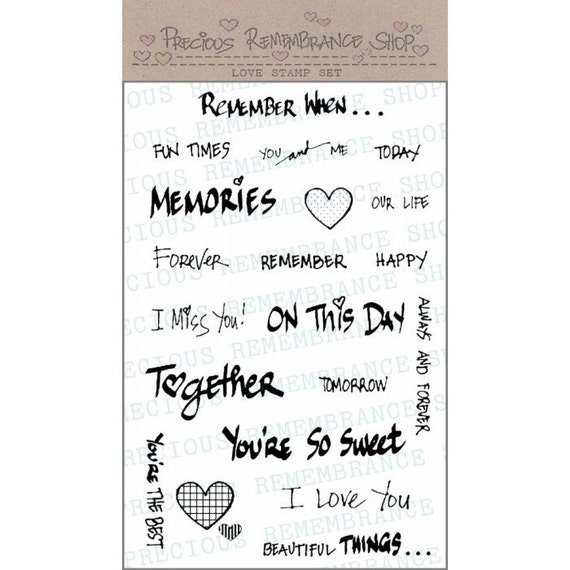 Recipe:
Pearls and ribbon: from stash
I hope you all have a marvelous weekend!
Thanks so much for coming by :)